The Ghana Education Service (GES) is advising the general public about their effort and preparation towards the release of the 2020/21 academic year placement.
GES is also advising those who are circulating fake news about the release of the placement should deceit from it.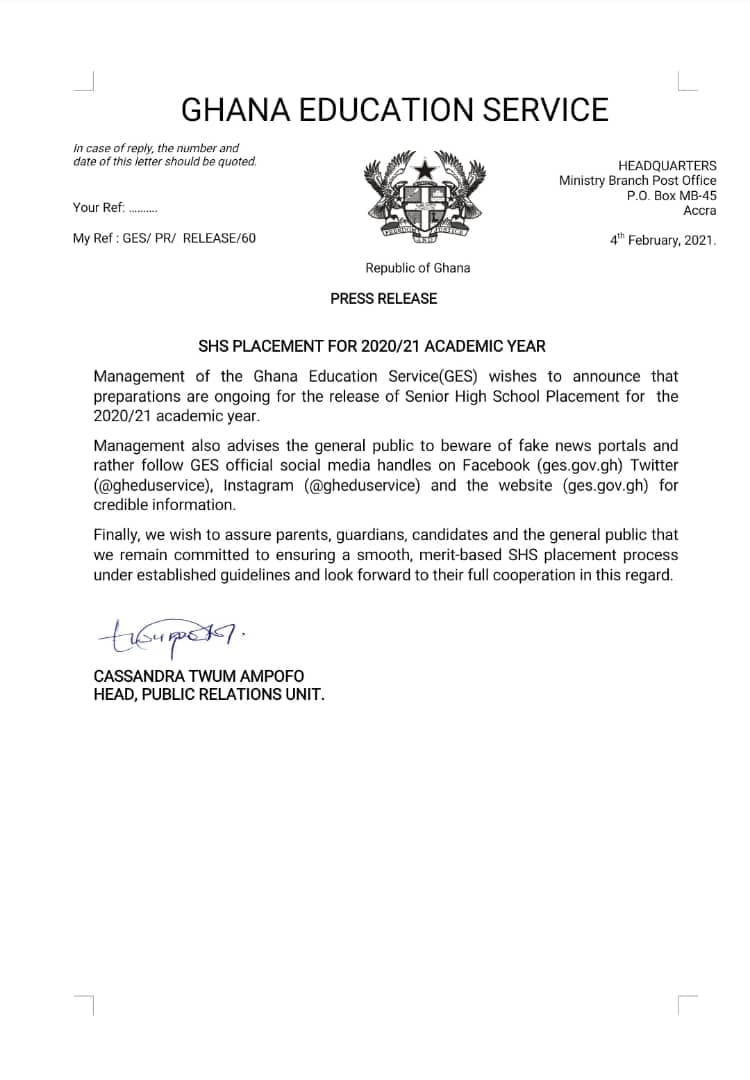 You are therefore advised to go the the official website of GES to get the right information.
thank you.